Some excerpts from world renowned Magazines and Journals and some of the ongoing research in the area of NLP:
Time Magazine
"NLP is one of the biggest breakthroughs in the technology of achievement and human excellence."
Science Digest
"NLP could be the most important synthesis of knowledge about human communication to emerge since the explosion of Humanistic Psychology in the sixties."
Real Estate Today
"Real estate brokers and salespeople use Neuro-Linguistics to enhance their communication skills and provide them with more choices when working in a difficult situation. It shows how we make sense of the world around us and communicate."
Training and Development Journal
"NLP does offer the potential for making changes without the usual agony that accompanies these phenomena…Thus it affords the opportunity to gain flexibility, creativity, and greater freedom of action than most of us now know."
CNN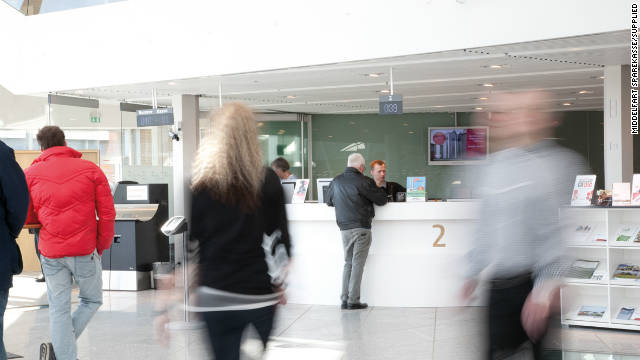 How one small bank keeps its staff among the happiest in Europe
STORY HIGHLIGHTS
A Danish bank has repeatedly been recognised as one of Europe's best places to work
The bank coaches its employees in self directed leadership
The strategy is shown to have kept its staff engaged and motivated
The bank was a leader in the use of Neuro Linguistic Programming (NLP) as a coaching tool.
They train employees in empathy, stress management, and personal self-development, and they keep a coach on staff.
"It helps keep our employees really engaged and motivated. It keeps our sickness rates well below industry average, and it helps our leaders clarify their strategies, among many other things,…"
Randi Rude, the bank's NLP master coach and HR director says it makes a tremendous positive difference.
How Neurolinguistic Programming (NLP) Builds Social Media Relationships
University of Surrey
DR PAUL TOSEY, Senior Lecturer in Management, University of Surrey
has conducted many research projects in the area of NLP.

(2012)

'Beyond SMART? A new framework for goal setting'

. The Curriculum Journal,

'Beyond SMART? A new framework for goal setting'. The Curriculum Journal This article extends currently reported theory and practice in the use of learning goals or targets with students in secondary and further education. Goal-setting and action-planning constructs are employed in personal development plans (PDPs) and personal learning plans (PLPs) and are advocated as practice within the English national policy agenda with its focus on personalisation. The article argues that frameworks widely used for goal setting and action planning by UK educational practitioners, in particular SMART targets or goals, have yet to be rigorously examined in the light of relevant theory and practice. Doing so is important given contemporary emphasis on the dimensions of the learner experience regarded by 'learning to learn' practitioners as underpinning effective learning in the modern classroom. The article draws from social cognitive theory and achievement goal theory, including Zimmerman's criteria for appropriate goals, to suggest an alternative framework for goal or target setting – 'well-formed outcomes', a construct from the field of neuro-linguistic programming (NLP). In comparison with SMART targets, the authors argue that well-formed outcomes offer a more rigorous and holistic approach, by taking greater account of the learner's identity, affective dimensions (feelings and emotions), social relations and values, as well as encouraging mental rehearsal.

The Well-Formed Outcome pattern was created by John Grinder, and we teach it on our NLP Foundations course.

.

(2010)

'Neuro-linguistic programming as an innovation in education and teaching'

. ROUTLEDGE JOURNALS, TAYLOR & FRANCIS LTD INNOV EDUC TEACH INT, 47 (3), pp. 317-326.
.

(2010)

'Exploring Inner Landscapes: NLP and Psycho-phenomenology as innovations in researching first-person experience'

. Emerald Qualitative Research in Organizations and Management, 5 (1), pp. 63-82.
.

(2009)

Neuro-Linguistic Programming: a critical appreciation for managers and developers

. Palgrave Macmillan
.
To list a few of his joint publications and books.

Who uses NLP?
NLP is successfully used to increase productivity and efficiency by the U.S. Olympic Team, the U.S. Army and Navy, and many major international corporations. It is also used to make powerful communications impact in politics and was used by U.S. President Bill Clinton extensively during his successful Presidential campaigns.
Leaders that have been called Masters of the NLP communications model include Donald Trump, David Letterman, Anthony Robbins, Nelson Mandela, Oprah Winfrey and Dr. Phil.
NLP teaches you how to Change Minds and Influence People.
See how some of the most successful people in the world are utilizing this leading technology:
Oprah Winfrey
"NLP helps me to manage audiences and motivate them. It is just amazing."
~ Oprah Winfrey, the No. 1 talk show host in the world.
Anthony Robbins
"I built my sales career from zero to become the world best motivator by using NLP"
~ Anthony Robbins, the best-known success coach in the world.
James Olson
"NLP produces results and improves rapport. I want all my staff to attend the training."
~ James Olson, former chairman, AT&T